Rates
Cheapest Car Rental Rates with affordable self drive or with driver rent a car in manila.

Cheapest car rental rates with no Minimum rental days requirement for self drive. One day is all you need 1 day is all you get.
(ALL RATES ARE TAX FREE)from our affordable car rent rates we don't shift our dues we shoulder them for our clients and customers.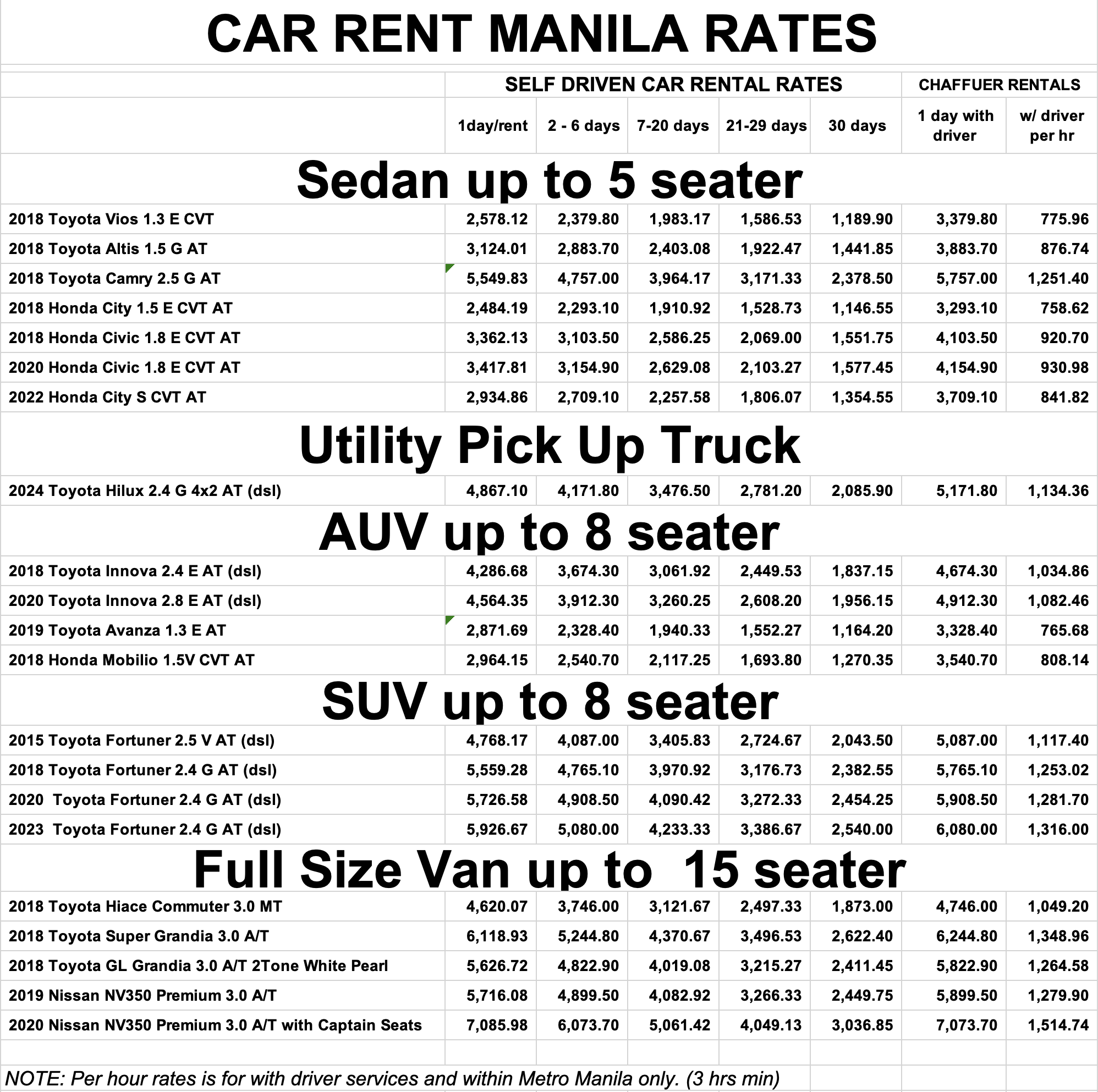 Our rates are very highly competitive and affordable.
Cheapest car rental rates in manila. And to prove that fact that we have the most affordable self drive and with driver Car Rent Rates. We publish have a whole page to showcasing our lowest car rent prices. Whether it may be self drive or with chauffeur driven services. We have a different minimum days rent  for our self drive due to the limited number of  vehicle availability. The chauffeur driven have three hours minimum also because of the time and fuel spent going to and from the pick/drop off location. Rates for our self driven also differ not only from other vehicle model. But also from specific  rent tenure. Mainly because  of the company client time spent booking and delivery.Thus giving lower rates for less than a week to monthly car rental rates.Car fuel consumption affect our hourly chauffeur rates.
Like and share us on facebook  https://www.facebook.com/carrentalinmanila/ for updates and promos.
 We offer, long-term (six months & above) car rental arrangement which includes FREE quarterly car maintenance. Giving you a less financial obligation.