Category Archives: sedan cars with 1 to 5 seaters
Rent a car manila sedan self drive or chauffeur driven.
Rent a car manila sedan self drive or chauffeur car hire. Best choice for business or trips to tagaytay, batangas and subic. Airport transfer or wedding services. Sedans have 1 to-5-seaters capacity . Perfect for those quick trip to your favorite tourist spots. sedan are the most hired car in our fleet for self drive and long term lease. Fuel efficiency and sturdy built design makes it a common favorite in the car rental industry. It is a frequent request by local or tourist for its versatility and all around features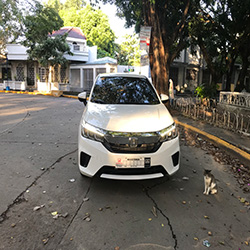 2022 Honda city 1.5 S CVT for self driving, New design , better engine performance and higher degree of safety. New generation Honda city is a sedan with futuristic design a cockpit with luxurious comfort and advanced controls like cruise controls , push start engine within your reach, so you can ease back and relax. […]
Continue Reading...