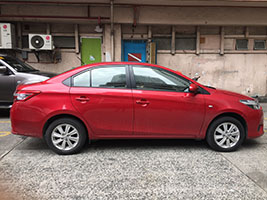 Toyota vios 2017 1.3e AT available rent a car quezon city.
The toyota vios offers first and foremost practical in design with simple functionality, and space where it counts.
Our toyota vios in rent a car quezon city toyota vios. A compact saloon that by far sets a new standard for enjoyable and luxurious driving. Develop for all road conditions.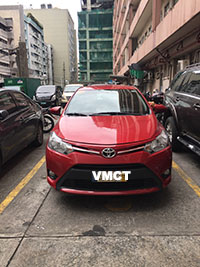 ➥ service type: self-driven (age 21~60 years old) or chauffeur-driven
➥ car rental rate: starts at 1,088 ~ 2,176 (monthly to daily) per day for self drive. rental rate differs based on duration and/or destination. (options: additional driver, GPS using iPad mini, baby car seat & CDW not yet included)
➥ early booking discounts: 5% Off for 30 days early reservation and up to 10% Off for 3 months early reservation with initial deposit.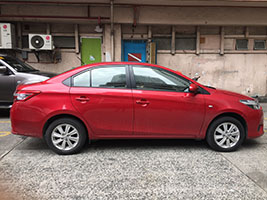 4-DR  Sedan with automatic transmission
up to 5 seating capacity with seat belts
up to 2 full size luggage
1.3-liter Dual VVT-i engine
strong air-con
Any car enthusiast would testify to the Toyota Vios. In fact being the number one selling vehicle in the country for 10 consecutive years already isn't enough proof. In addition how well received it is by the people. Finally it's superb reliability and overall aesthetic appeal of the auto will make you no doubt adore it.
Please Like, Share and Follow us on Facebook https://www.facebook.com/carrentalinmanila/ for price updates and promos.

We offer, long-term (six months & above) car rental arrangement which includes FREE quarterly car maintenance. Giving you a less financial obligation.