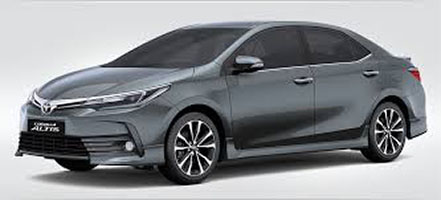 2016 Toyota Corolla Altis 1.6G AT
2016 Toyota Corolla Altis 1.6G AT midsize sedan for rent manila.
The Altis shows off both aesthetics and and aerodynamics.
A midsize sedan for rent manila with feeling the sensation of driving a race car coming from 50 years of the best selling car model in the world.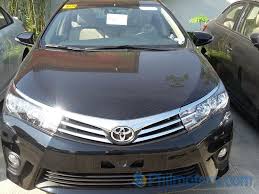 ➥ service type: self-driven (age 21~60 years old) or chauffeur-driven
➥ car rental rate: starts at 1,441 ~ 2,883 (monthly to daily) per day for self drive. rental rate differs based on duration and/or destination. (options: additional driver, GPS using iPad mini, baby car seat & CDW not yet included)
➥ early booking discounts: 5% Off for 30 days early reservation and up to 10% Off for 3 months early reservation with initial deposit.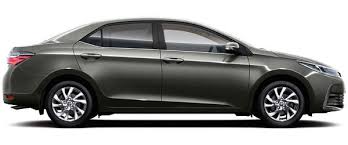 Four door Midsize Sedan with automatic transmission
up to five seating capacity with seat belts
up to two full size luggage
1.6 liter powerful VVT-i unleaded gasoline engine
strong air-con with 2nd row vents
2016 Toyota Corolla Altis 1.6G AT engage you with its conservative design. The driving performance realizes comfort that is smooth and worry-free, enabling you to drive as you wanted.
Please Like,Share and Follow us on Facebook https://www.facebook.com/carrentalinmanila/ for updates and promos.

We offer, long-term (six months & above) car rental arrangement which includes FREE quarterly car maintenance. Giving you a less financial obligation.