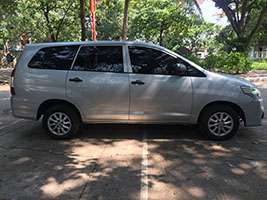 2015 Toyota Innova E Diesel AT
2015 model Toyota Innova 2.5E A/T our rent a car manila cheapest auv .
Our rent a car manila cheapest auv has dual AC, dual airbag, and wood panel dashboard. The Innova is the most rented car by for people looking for the versatile and spacious seater that fits any  budget.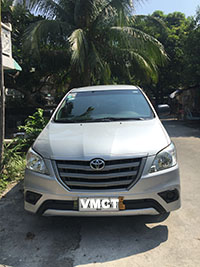 ➥ service type: self-driven (age 21~60 years old) or chauffeur-driven
➥ car rental rate: starts at 1,390 ~ 2,781 (monthly to daily) per day for self drive. rental rate differs based on duration and/or destination. (options: additional driver, GPS using iPad mini, baby car seat & CDW not yet included)
➥ 5% Off for 30 days early reservation and up to 10% Off for 3 months early reservation with initial deposit.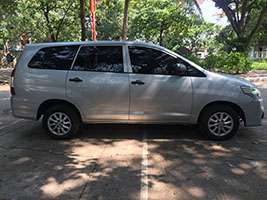 5DR Minivan with automatic transmission
up to 7~8 seating capacity with seat belts
up to 6 full size luggage or 2 balik-bayan boxes
2.5 liter powerful diesel engine
dual air-con controller with multiple vents
If you the versatility of any SUV but always on a budget get the Innova
Please Like, Share and Follow us on Facebook https://www.facebook.com/carrentalinmanila/ for price updates and promos.

We offer, long-term (six months & above) car rental arrangement which includes FREE quarterly car maintenance. Giving you a less financial obligation.