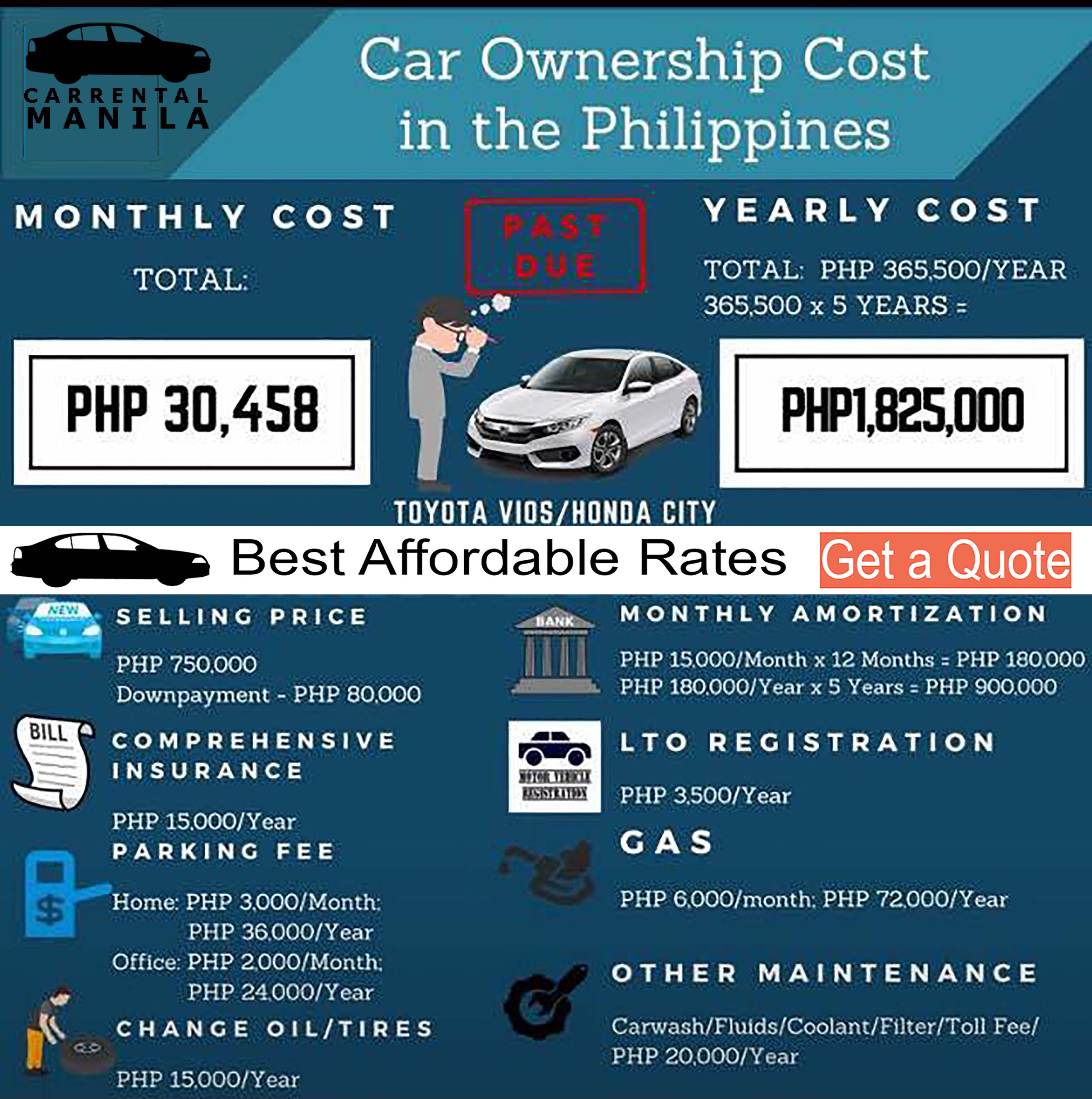 Owning a car versus renting with car rent manila
Renting a car manila versus vehicle ownership.
Renting a car in manila versus actually owning a vehicle
Renting a car in manila is a cheaper alternative vs actually owning one. Subsequently our company offers  the most affordable rates and the best option. First we have the option for those short either plan or all of a sudden trips. Neither personal or business then the chauffeur services is here for you. Second we do have those planned visits to the Philippines or just plain old touring your old home town province. Our services include self drive or you drive the car. And then finally for those start up companies or indefinite stay cation we offer the short or long term lease with great discounts. Consequently owning a car at this day and age isn't just that practical as it used to be. We have a link below where you can just click and inquire. Our online staff will be more than ready and able to assist you.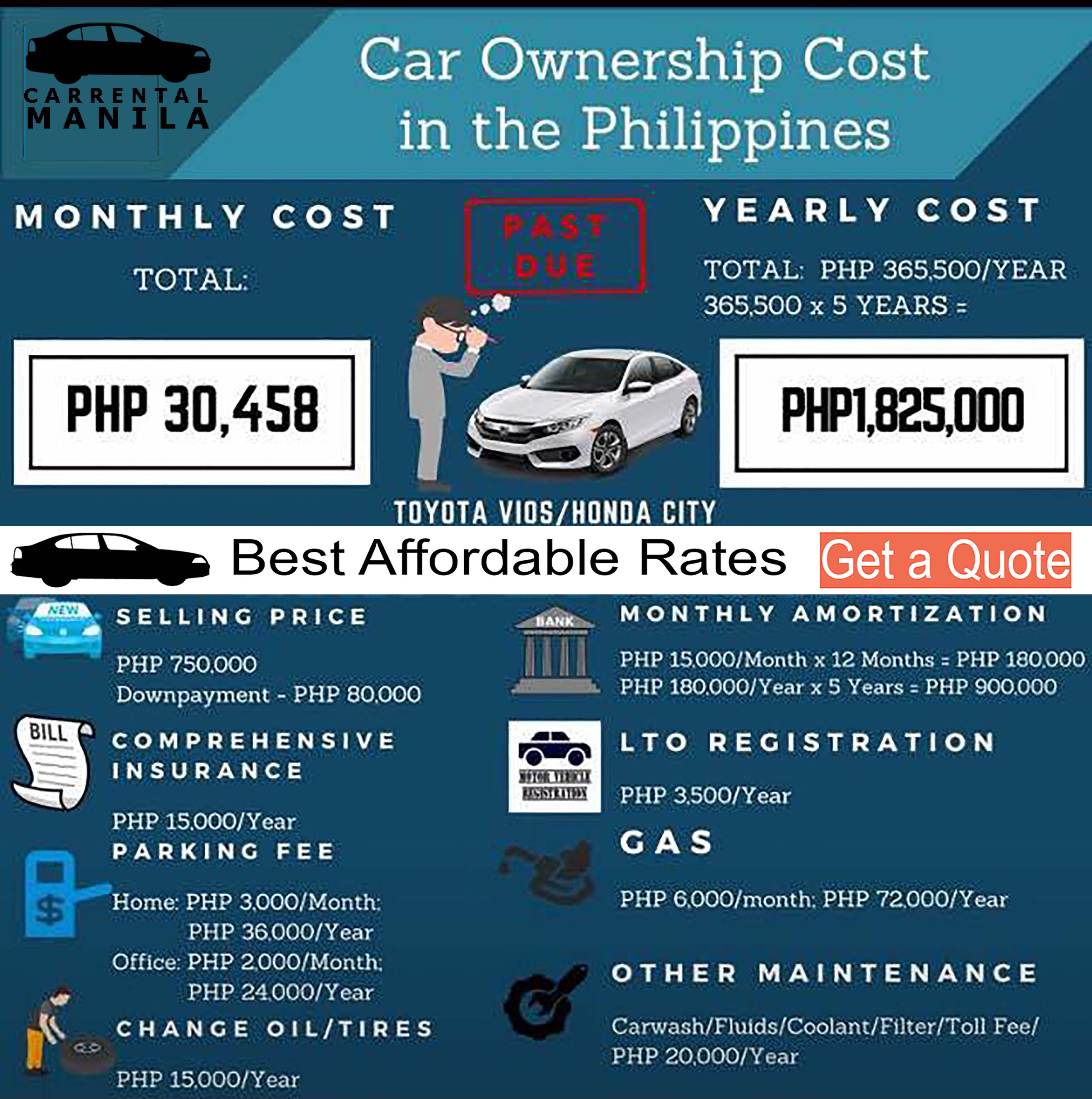 Like and share us on facebook  https://www.facebook.com/carrentalinmanila/ for updates and promos.
Weather in Manila
Facebook
Find us on Google Plus
Follow Us for latest rates and promo's