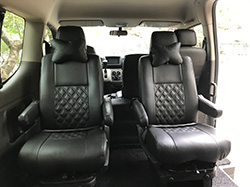 2020 NV350 Premium S full size van for hire or lease with captains chair
2020 NV350 Premium S full size van for hire or lease with captains chair .
Nissan Urvan Premium S van for hire or lease is a more luxurious version of the already-well-appointed Urvan Premium.
While the Urvan Premium is a legitimate 13-seater full size van for hire or lease, the Urvan Premium S accommodates 13  passengers or seating capacity with style and comfort a van for the elderly senior or persons with disability or simply for the comfort for those long travels. Ceiling and floor LED lights help enhance the upscale look and feel of the interior. The captain seats—which recline, slide and rotate for unparalleled seating flexibility in high-quality leather. Rear occupants are even treated to first-class accommodations by a space that no other van can come close with can accommodate even a removable table for that family memories while traveling.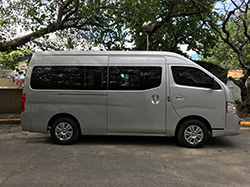 ➥ service type: self-driven (age 21~60 years old) or chauffeur-driven
➥ car rental rate: starts at 3,036.85 ~ 6,073.70 (monthly to daily) per day for  self drive. rental rate differs based on duration and/or destination. with no minimum days rental for SELF-DRIVE. (options: additional driver, GPS using iPad mini, baby car seat & CDW not yet included)
➥ early booking discounts: 5% Off for 30 days early reservation and up to 10% Off for 3 months early reservation with initial deposit.

Four Door Full size Van with automatic transmission
two 360 rotating captains seats
up to thirteen cpacity full leather seats with seat belts
up to twelve full size luggage or 8 balik-bayan boxes
3.0  liter turbo diesel engine
strong circular air-con with 16 vents on all rows
gray metallic silver
three adjustable seats row with fordable last row for storage capacity
2020 NV350 Premium S full size van with captains chair for that executive artista van feel, comfort and style on you travels.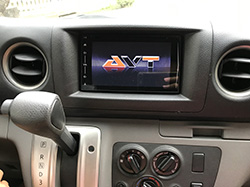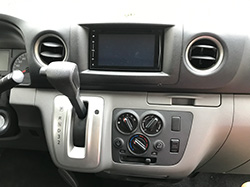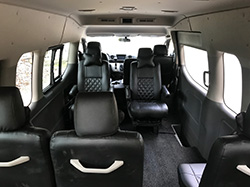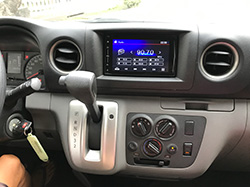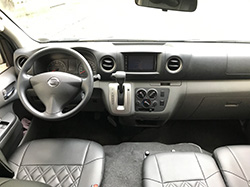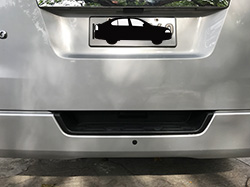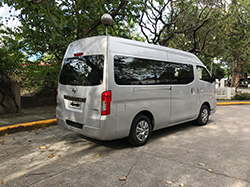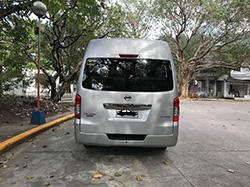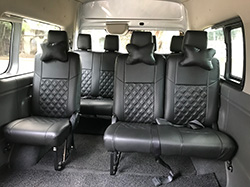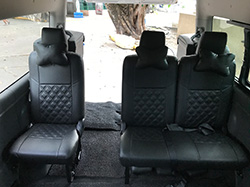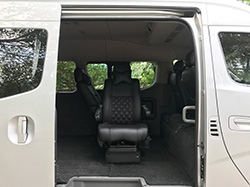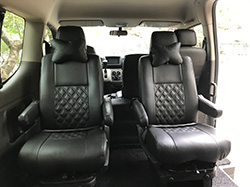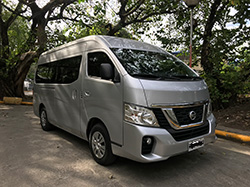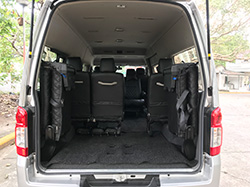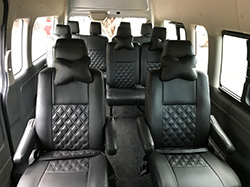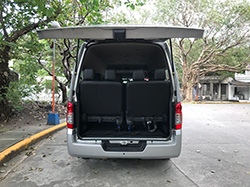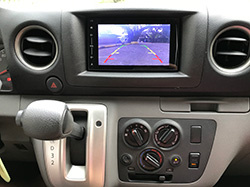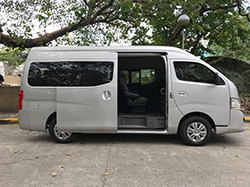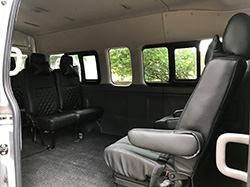 Like ,Share and Follow us on Facebook https://www.facebook.com/carrentalinmanila/ for updates and promos.
We offer, long-term (six months & above) car rental arrangement which includes FREE quarterly car maintenance. Giving you a less financial obligation.