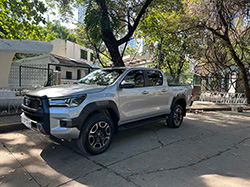 Pick up Truck for rentals self drive Hilux
Pick up Truck for rentals self drive Utility Toyota Hilux ready for everything.
Pick up Truck for rentals self drive thats tough and reliable every inch a pick up truck for rentals toyota hilux.  More Powerful and Fuel Efficient 2.4L Direct Injection Diesel Engine, Keep Operations Going and Deliver No Matter What the Road Condition, and More Visibility and Ease of Entrance & Exit.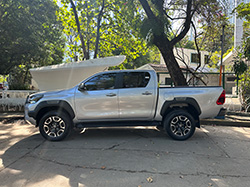 ➥ service type: self-driven (age 18 years old and above) or chauffeur-driven one (1) day minimum
➥ car rental rate: starts at  P2,085 ~ 5,171 (monthly to daily) per day. rental rate differs based on duration and/or destination. (options: additional.driver, GPS using electronic devices, baby car seat & CDW not included)
 ➥ early booking discounts: 5% Off for 30 days early reservation and up to 10% Off for 3 months early reservation.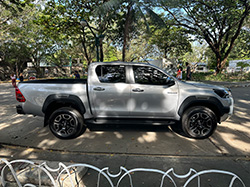 4-DR 3 ton Utility Pick up  Truck with automatic transmission
up to 6 seating capacity with seat belts
up to loading and hauling capacity with its 6 x 4 open back cargo
2.4  liter turbo diesel engine
dual air-con controller with 1st and 2nd row vents
Tire pressure gauge with 8 inch head unit monitor
Push button start and back camera sensor
Pick up truck for rentals self drive hilux utility car maneuvering around tight corners at low speeds is painless and safe thanks to the light steering. Ride comfort has been significantly improved in the G variant. Fuel-economy figures for the Hilux Conquest 2.8 DSL 4×2 AT equate at 15 km/L while going 90 km/h on the highway.  Comfort for Long Drives with Airconditioning, Spacious Legroom, a USB Charger, and  large touch screen head unit.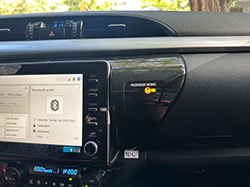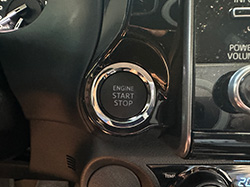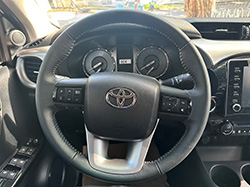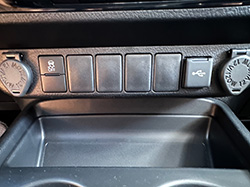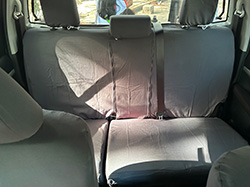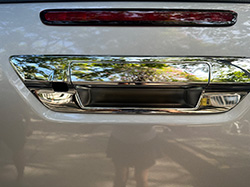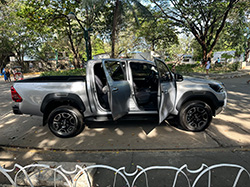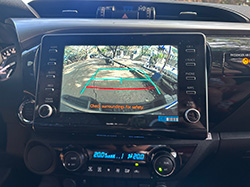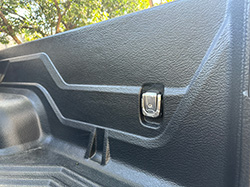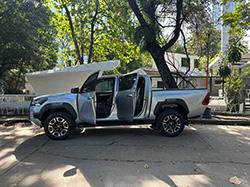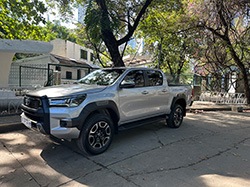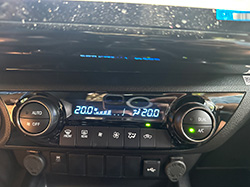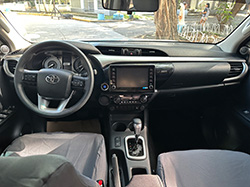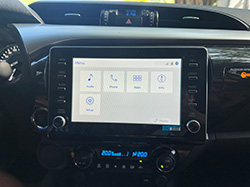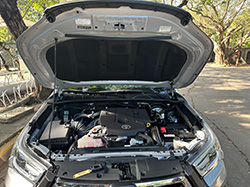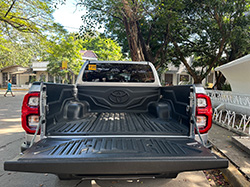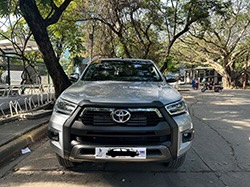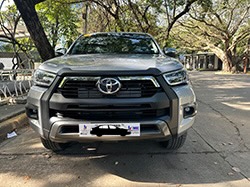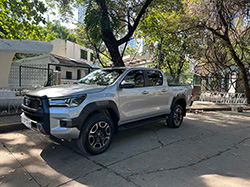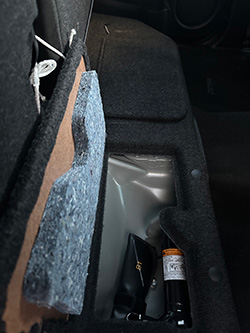 Please Like, Share and Follow us on Facebook https://www.facebook.com/carrentalinmanila/ for price updates and promos.

We offer, long-term (six months & above) car rental arrangement which includes FREE quarterly car maintenance. Giving you a less financial obligation.