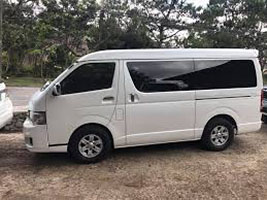 2016 Toyota Super Grandia Fabric 3.0 A/T
2016 Toyota Super Grandia van for rent manila Fabric 3.0 A/T full-size luxury and comfort full size van.
super grandia van for rent manila comes with strong multiple vents AC and safety passenger dual airbag. SUPER Grandia is probably Toyota's  cheapest luxury van with 2 captain chairs seats at the second row.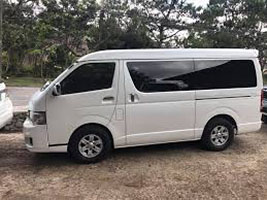 ➥ service type: self-driven (age 21~60 years old) or chauffeur-driven
➥ car rental rate: starts at 2,622 ~ 5,244 (monthly to daily) per day for self drive. rental rate differs based on duration and/or destination. (options: additional driver, GPS using iPad mini, baby car seat & CDW not yet included)
➥ early booking discounts:5 % Off for 30 days early reservation and up to 10% Off for 3 months early reservation with initial deposit.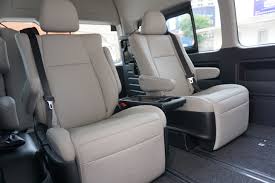 five door Full size Luxury Van with automatic transmission
dual passenger sliding doors
up to eleven seating capacity with seat belts
up to eight full size luggage or four balik bayan boxes
3.0 liter turbo diesel engine
strong dual air-con with multiple vents on 2nd and third row seats
This Super grandia van for rent is all about comfort, style and luxury for it's passengers.With out compromising safety and reliability for city and long driving. The second row consists of two, softly padded captain's chairs while the third row is split with a bench seat for two on the right side and a single seat on the left. Like the second row, its cushions are soft and can be reclined for comfort. The third row can be folded and tuck away for extra luggage. It also has dual side sliding doors left and right for easy access.

Please Like,Share and Follow us on Facebook https://www.facebook.com/carrentalinmanila/ for updates and promos.

We offer, long-term (six months & above) car rental arrangement which includes FREE quarterly car maintenance. Giving you a less financial obligation.